Keep The Winter Warm
PLAYER CUSTOM >
SHINGUARDS AS UNIQUE AS YOU ARE.
1. GET STARTED
Click below to start your design.
2. CUSTOMIZE
Click on the customize bottom on the right column.
3. UPLOAD
Upload your graphic and add in your text on line 1 and 2. (Text can be left blank, if you want)
4. CHECKOUT
Make your purchase and we'll ship in 2-3 days. If designs are more complex, it way take a little longer.
Free shipping on all custom orders!
PRODUCT FEATURES.
PROTECTION
100% bamboo shell, tensile strength stronger than steel
SPEED
Only 1.5 oz, minimal tear-drop design, secured by compression sleeves
HEALTH
Anti-microbial bamboo, integrated rash protection
QUALITIY
Handcrafted, with highest quality materials in the USA
TESTIMONIALS
WHAT OUR CUSTOMERS HAVE TO SAY...
I feel like a badass when I put them on...like I'm going into battle. Wouldn't put on anything else!
This was the perfect gift to welcome our new players to the Multnomah program and establish a new culture.
Dalon M. Parker
Multnomah University
We surprised our ladies with the Legend shinguards and they absolutely loved them! Great product
Marc Gordon
Head Coach - Northwestern Missouri University
Went with a custom pair of Legend guards for my 3 kids and they loved them! They all raved how comfortable they are and customizing them is the perfect gift!
Love the Legend team! Sustainability and performance in the same product! Nice job guys.
Pete McCrone
Pro Walking Football
My whole team was jealous when I pulled these out of my bag! Crazy comfortable and they don't move around when I'm playing. They're the best I've ever warn!
Thomas Milan
Amateur Player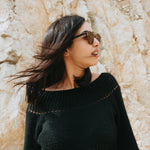 My daughter has had hers for three years now and they're still amazing!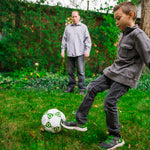 Best shin guards ever my daughter owns a pair. She loves them. Worth the price!
Miguel Moreno
"The last shinguards you'll ever need to buy."
Joe Funicello
Soccer Viza
Fantastically Simple
"The Legend 1 shinguard is top notch. Best thing about them are the size and weight. I think it's because of the material. It's perfect!
Ilie Sanchez
Sporting Kansas City
Ridiculously lightweight, relentlessly strong.
The Soccer Reviews
Keep The Winter Warm
INTERESTED IN A TEAM OR CLUB ORDER?
SAVE BY BUYING HIGHER QUANTITIES
FAQS
Do you have any questions?
How long does a custom pair take to ship?
We're able to ship within 2-3 days of approval of your proof. We ship 2 day shipping standard. More expedited shipping options available.
The Legend Customizer doesn't take the background away from the image uploaded?
Don't worry! Just upload the image or graphic into the customizer, we'll receive it, come up with a proof, and send it to you for approval. They won't go into production, till you approve it. We'll be contacting you by email.
How much is a customized pair?
$99
Where do I get more product info?
Our home page has a bunch...click HERE.
Are there mulitple sizes?
We currently have one size 13 and older. Some 11 & 12 year olds love them, but depends on their size. Youth sizes coming soon!
I just want to add name and number. Can I do that?
Yes! Click HERE to access our standard product and click on the PERSONALIZE button near the bottom.
I'm interested in buying for a team or club? What should I do?
That's great! Just click HERE for all the team and club custom info.
What is the process of customization?
Step 1: Click HERE.
Step 2: Click the CUSTOMIZE button
Step 3: Upload your photo or graphic and place it within the custom field.
Step 4: Enter text option (if wanted) in both line 1 and 2
Step 5: Complete your purchase
Step 6: We'll send you a design mock-up for you to approve.
Step 7: Once approved, we'll send to production and ship within 2-3 days.
How do I order mulitple pairs?
You'll need to design each one individually and go back to "continue shopping" if you would like to purchase an additional pair.
How do I get free shipping?
Just subscribe to the Legend community below and you get instant FREE 2 day shipping!